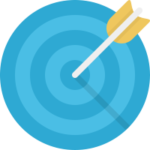 Google still dominates the market when it comes to search traffic, so it's tempting for many marketers to spend the majority of their efforts optimizing paid campaigns for only that platform. However, networks like Bing have commanded a stable amount of market share for the past few years. Ignoring a platform like Bing could be a significant missed opportunity for your business, especially now that they are offering the ability to retarget your ads.
Many digital advertising platforms offer retargeting capabilities which allow you to show ads to those who have visited your website, used your mobile app, or watched one of your videos. The Google AdWords remarketing platform allows you to do just that. Facebook lets you retarget those who have visited your Facebook Page as well as your website.
Bing is no exception. With Bing Ads you can display different search ads to those who have visited your website, giving those past visitors a second opportunity to make a conversion.
Universal Event Tracking (UET) Tag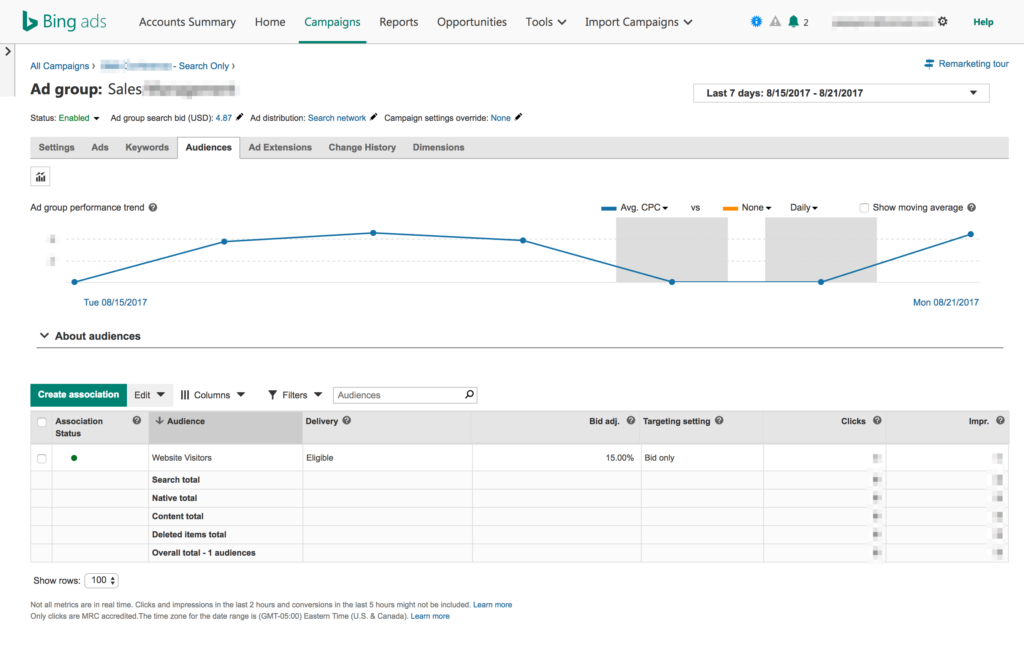 The UET tag is a piece of code from Bing Ads that records what your customers do on your website. It creates different types of audiences that you can use for remarketing. These audiences become remarketing lists show below:
General Visitors – Any visitor to your website who generated a page view.
Product Visitors – Visitors who've visited specific pages or viewed a product page.
Abandoners – Visitors who've placed items in their cart or started to fill out a lead form, but did not complete a transaction
Converters – Visitors who completed a purchase or submitted a lead form
Loyalty Members – Members of your website who are logged in
Once you've installed the UET tag on your website, these lists will grow as the system collects more visitor data. You can then associate these lists with your AdGroups and engage with your audiences via search ads through several different strategies.
Remarketing Strategies
As you get started, you can create AdGroups and associate them with your remarketing lists without adjustments. These AdGroups will show you some of the opportunities for remarketing.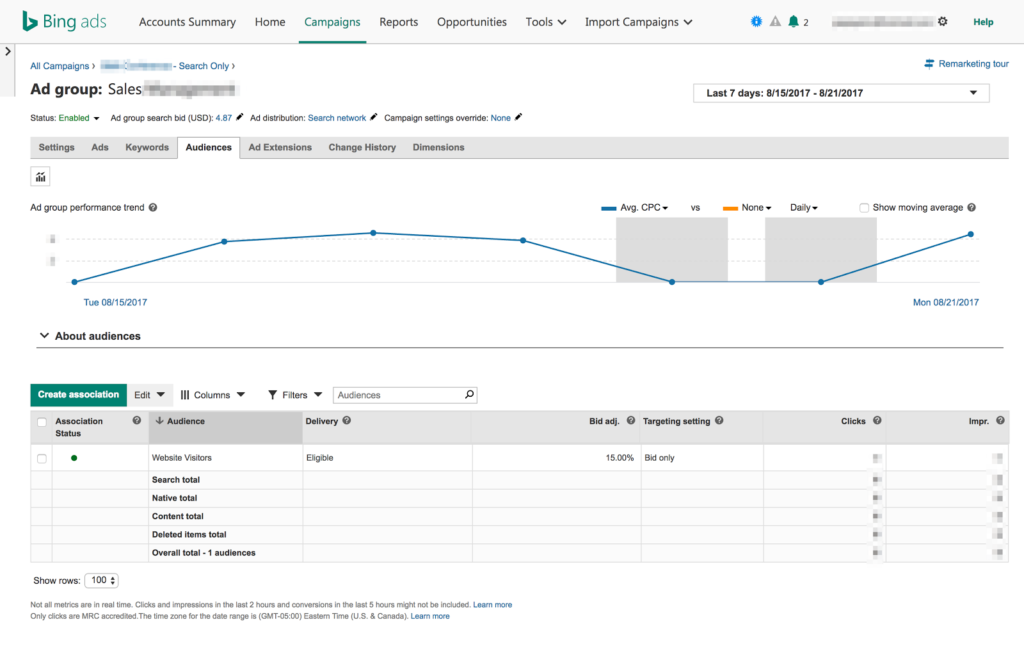 Increasing bids:
For abandoners, you can increase your bid by 900% for your search ads, giving you a competitive advantage and helping you get that potential back to your website. For converters, product visitors, and homepage visitors, you can increase your bids by 200%, 100%, and 50% respectively.
Customizing ads:
You can create customized ads for each of the remarketing lists. For example, you can use these ads and extensions to show the same product for an abandoner. Or you can cross sell an item to a converter.
Using custom ads in conjunction with increasing bids give you a competitive advantage and a new opportunity to get in front of searchers who have interacted with your website.
Additionally, all these the features of Bing Ads remarketing features are available for both Yahoo and Bing search networks.
How Does This Compare To Google Adwords Remarketing?
Google AdWords offers a similar remarketing product called Remarketing List for Search Ads (RLSA), which allows you to customize bids and ads for past website visitors.
However, Google AdWords gives you the ability to show ads on a millions of websites and mobile apps within their Display Network which is something Bing Ads does not offer.
Don't Ignore Bing's Potential
With Bing Ads Remarketing in Paid Search, you can help improve ROI targeting those high-value customers who have visited or interacted with your website by increasing bids, creating custom ads, and using more general keywords.
Given the likelihood that most advertisers are still neglecting this platform in their paid search channels this might be a fairly significant opportunity, especially for smaller businesses and market segments.