Register
Don't Miss Out On Our Next Event!
Don't Miss Out
We would love to let you know when we get more information together about our next event. Simply subscribe to our newsletter with the "Stay In The Loop" registration link below and we'll follow up with you when we have more information.
Join our next SoundBoard event and see what all of the excitement is about! In addition to hearing from amazing speakers across a variety of marketing disciplines, you'll also get to network with some incredible kindred spirits in one of the most underrated cities in the South.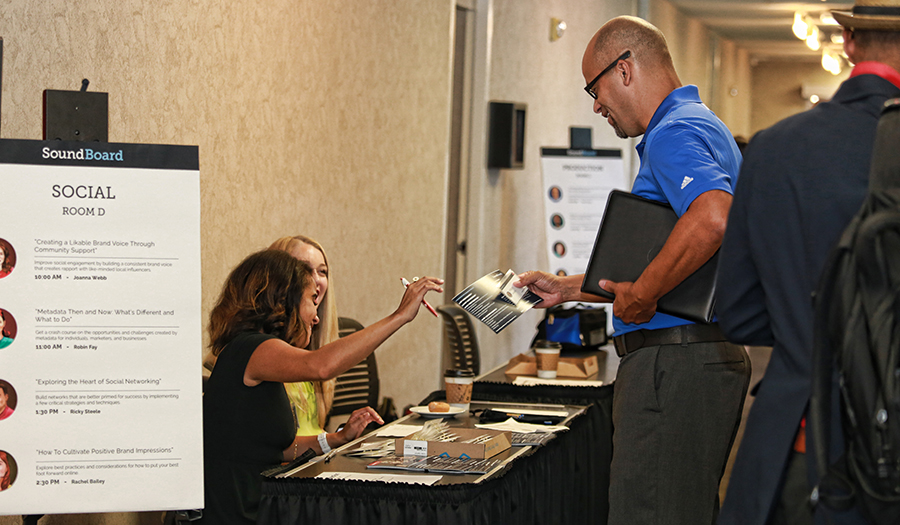 Register Today
Reserve your spot at this year's conference with the registration form below. 
** Please note that the venue for this year's event is an historic location, so it has some technical limitations. Despite our best efforts, it is looking unlikely that we will be able to offer reliable Wi-Fi during the event. If you're unable to unplug for the day, you'll need to rely on your own personal hotspots.