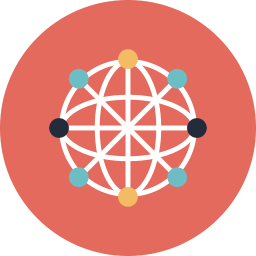 "Big" anything can elicit skepticism, and big data is certainly no exception. The potential benefits of harnessing so much information are enormous, yet there is understandable cause for concern. A refrigerator that restocks itself sounds great, but what if information about your alcohol and fat consumption makes its way to your health insurance provider and they don't like what they see?
There's clearly a tradeoff between convenience and privacy, and we should all consider where we individually land on that spectrum and make decisions accordingly. Regardless, there's still plenty of data available that businesses can use to tailor services of acute interest to customers without their even having to look for it.
We're All Content Creators Now
Big data is actually quite small. Your posts, location, comments, reviews, search history, social networks, hashtags, etc., are all examples of what collectively becomes "big data."
For example, you may "Like" hockey on Facebook, but if you're also frequently checking in at soccer games, posting links about the World Cup, or checking out high-tech shinpads, then that activity helps build an even richer picture of your interests and preferences, and that's what big data is all about.
For businesses, there is great potential for using all this customer data to create more relevant content, create personalized experiences, and ultimately deliver better products and services more efficiently.
Yet even the biggest companies are mostly only scratching the surface of using the customer data that they so voraciously collect. That's because collection is the "easy" part. Actually making sense of it all can require statisticians, psychologists, behavioral specialists, A/B testing, cross-functional marketers, robust tools, and much more.
Developing, publishing, and tracking compelling content that resonates with your audience is far easier said than done. So how do you cut through the noise and utilize all the data out there to help?
Using Data to Run Campaigns Like… Campaigns
There's a reason politicians run "campaigns." They are about championing, communicating, and having a conversation about ideas. Messaging is tight across platforms, and is ideally on point with what perceived constituencies care about.
The goal is to build a community of common ideas and values, which takes more than putting all eggs in one proverbial social media basket. Your engagement should follow where your customers actively participate, and you should adapt your content according to the nuances of the particular social media platform.
Sounds a lot like what your job should be, right? Savvy campaign managers have sophisticated tools at their disposal to help build their brand and community, and the good news is that you do, too. So what are the fundamental steps to any successful campaign?
Step 1: Listen & Learn What's Important to Your Customers
The immensity of data on the web and accompanying tools means that you can gain insights into what people care about and engage accordingly with targeted content. In many cases they outright tell you with hashtags. By listening to what the world is saying you can learn about how they feel about the types of products you sell, what issues are important to them, and the frustrations from which they long to be free.
Hashtags are just keywords that pull together related content into a common thread. Tools like Trendsmap visually show not only what hashtags are trending on Twitter, but where these trends are occurring, as well. This can be useful in cross-functional ways like such as optimizing AdWords campaigns.
Another resource, Hashtags.org, does a great job organizing popular hashtags into categories, while Topsy is useful for searching what's hot and discerning trends. You can also search trends on Instagram with tools like Instawaves. Additionally, Google Trends provides deep insight into what keywords are popular on the web over time. You may have noticed that Facebook is starting to get in on the hashtag trending game, too!
Find a topic of interest to you? Use Summizer to track the hashtag on your phone, or set up Google Alerts to send you email notifications when something relevant to you and your customers is published on the web.
By using these free tools to put your fingers on the pulse of the world, you can help determine what potential customers care about — or might care about — then prepare to contribute to the conversation in a meaningful way.
Step 2: Develop Content with a Cross-Platform Perspective
Even complete hashtag omniscience is still only as good as the associated content. It can take a lot of work to develop quality content that resonates with your social networks. Or, let's be honest, sometimes you may just need to get an adorable baby animal doing something amazing to go truly viral!
Keep in mind, too, that quality content doesn't necessarily mean a blog post or video. It could be a Twitter Q&A, a Google+ Hangout, or a contest or promotion.
UGA Food Services handed out "Let the Big Dawg Eat" stickers and asked students to put them up and tweet a pic. That sort of promotion raises awareness, can create a "cool factor," and builds brand loyalty and equity. One of these stickers was recently spotted on the range hood at a Waffle House in Athens. If you didn't think UGA Food Services was cool before, you might now. There are clearly more high-profile examples, like Nike's top campaigns, but you get the idea.
Step 3: Polish, Time, & Publish Your Content
—

 Then Measure the Results!

You've come this far, so don't skip the meta data! Proper meta data is what will help your content be found, understood, and ideally liked and re-shared. You are essentially copying the same process as what enabled you to discover content and glean insights to begin with. Include a strong headline and introduction and add your hashtag as appropriate, and don't forget a concise meta description and thumbnail image for your post to help compel viewers to click and share.

Now you're ready to publish. This will be your moment of glory, but when exactly should it occur? Timing is important if you want to reach your audience when they're most engaged. There is plenty of research on best times to post on social media, but it really depends on your audience. If it's global, don't necessarily rule out 3 am. It's probably a boring afternoon at work somewhere, right? You can review your past results for insight, or — brace yourself — even ask your community what they prefer.

There are also tools at your disposal. Followerwonk tracks the activity of your Twitter followers to determine peak times for posting. You can then easily import that data into Buffer so that your posting schedule automatically aligns with peak activity and measures results. Hot!

For posting across networks, we like Buffer, Tweetdeck, and Hootsuite, but there are literally hundreds of tools out there (here's 60 of them). We encourage you to review them and find the tool that works best for you.

After you've posted, make sure to use the data you've acquired to measure your results, determine what content resonated, rinse & repeat!