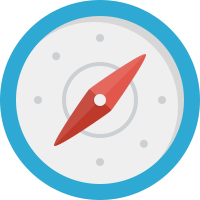 What do some of the best brands have in common? They have all built multi-billion dollar businesses with powerful content curation strategies. Not to worry, now you can too!
Why does it work? Content curation works because you're not just resharing stuff for the sake of it. As noted by NYU Professor Clay Shirky, "Curation comes up when people realize that it isn't just about information seeking, it's also about synchronizing a community."
In other words, a great piece of content becomes a platform that a community can connect with, react to, and engage one another about in the context of a shared interest.
What Can Curating Content Do for Social?
When it's done well (how-to guide to follow!), curating content curation can lead to audience growth, increased engagement, and an increase in sign-ups. It's not easy, but it's definitely more efficient than the impossible task of developing 100% of the content yourself. Curating content has worked wonders at Buffer.
Over a six-month period from October 2016 through April 2016, Buffer ran an experiment to test the efficacy of content curation. The results were excellent:
On Facebook, curating content has led to 112% in audience growth, 397% increase in engagement, and 98% increase in signups.
On Instagram, there was a 498% increase in audience growth, a 313% increase in engagement, and a 153% increase in comments.
On Twitter, the strategy helped them reach over 571,000 people. All through curating and sharing content that is relevant to their audience.
*Full disclosure, Buffer does spend approximately $40/day on Boosted Posts. However, the ad spend remained constant before and during the experiment. In other words, these results were *not* attributable to additional Facebook advertising. The content curation results speak for themselves!
Content Curation Strategies Playbook
Curation is the collection and sorting of information in order to fit a narrative. That narrative should fit what your brand is all about.
The process of finding content curation glory involves three key steps: Discover, Evaluate, and Share.
1. Discover
There's virtually unlimited content available on the web, the trick is finding the good stuff! The process of discovering worthwhile content is definitely part of the value that you're bringing to the table.
The Facebook Pages to Watch functionality is an awesome place to start. For pages that you've added to your "watch list," Facebook will tell you—ranked in order from most to least—the most popular content shared for those pages. Social Media Examiner created a great guide on how to use Pages to Watch to gain competitive insight.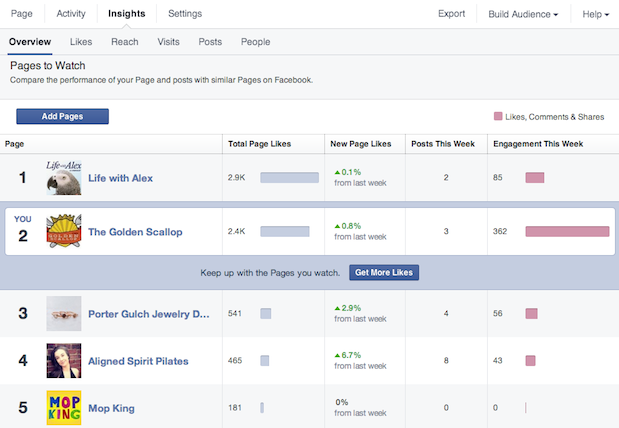 Using your Instagram account for hashtag searches is also helpful for content discovery, as is using Twitter Lists and following hashtags, signing up for Newsletters like theSkimm and NextDraft, and making use of powerful reader tools like Feedly, Flipboard, and Medium.
Sites like Inbound.org, BuzzSumo, Reddit, StumbleUpon and Digg can also provide a wealth of great content. Particularly at a site like Reddit, the great stuff isn't necessarily right on the surface (what fun would that be?), so be sure to poke around a bit to find the true gems!
*Pro Tip: Use Pocket app so if you see something on the go, you can later return to it and share!
Some additional tips and best practices for the content discovery process:
Always look to engagement numbers— what's working?
Peers and competitors are an amazing resource.
Experiment with new on-brand content.
Re-share your own evergreen content.
Consider user-generated content campaigns.
2. Evaluate
Even if it's quality, not all content is worth sharing with your audience. You'll want to first evaluate the content you find to determine if its a good fit for your needs. Here are some tips for evaluating the content you find:
Content Perspective
Try to find content that can lead to open-ended reactions in the reader instead of a binary "yes/no," "like/dislike," "agree/disagree" outcome. Clear-cut posts aren't as likely to stir up as much discussion or engagement as more interesting or complex content!
Look at the existing Likes, Comments, and Shares of the content you're evaluating. Do any pieces in particular show activity that gives you confidence people like the content?
Images make the best text (Insert "a picture is worth a thousand words" cliche), so gravitate towards content that is visual in nature, but offers substance beyond the images for folks looking to learn more.
Does the content meet the promise that it made with the headline? Always deliver on the promise or risk losing the trust of your audience.
Brand Perspective
You'll want to run the content through your "brand filter," too. Ask yourself:
Would my brand say this?
Does it boost the brand's image?
How will people feel seeing this from my brand? (avoid religion & polishortics)
Does this align with our values and vision as a company?
Quality Curation Separates the Good Content from the Great
It's a big Internet. There's virtually unlimited amounts of content available online, and your job is to find the best of it!
You should spend 95% of your content curation time discovering or evaluating content and only 5% of your time sharing it.
3. Share
Finding content is hard work, but sharing it isn't so difficult! That's fortunate, because it's important to limit the time spent sharing things so you can instead focus more on discovering and evaluating new prospective content. Here are some tips for more efficient sharing practices.
Use Apps To Build Your Queue
Buffer's Chrome browser extension let's you easily schedule content to share from anywhere on the web.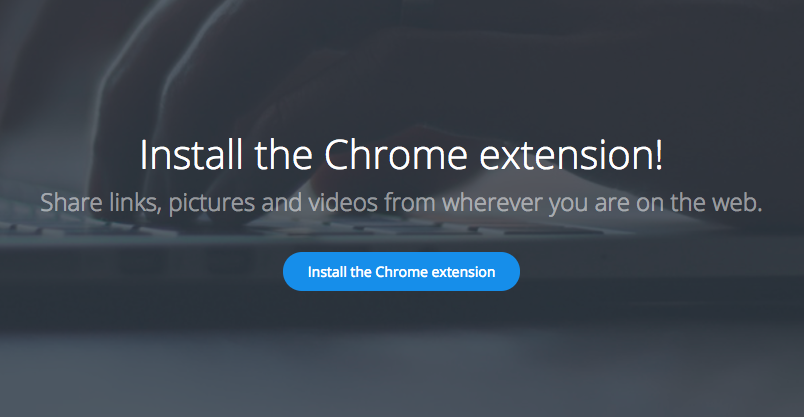 Author's note: Obviously I'm biased here since I work for Buffer, but I really do love this extension! It saves me so much time managing our own social campaigns, that I am happy to whole-heartedly endorse it.
Pocket app and IFTTT are also great ways to fill up your Buffer queue! That way, anything you save will automatically be scheduled to share according to your schedule.
Of course, there's a bit more to sharing than just reposting a link through an app. So as you're using these tools, just remember to make sure your intros are brief and succinct, and maybe even a little intriguing or humorous depending on your brand.
Focus On Your Headlines
It's hard to overstate the importance of your headline. Don't just necessarily re-use whatever already was in place. This is your opportunity to add a new level to the piece through your brand voice (so meta, right?!).
The shorter the headline, the sweeter. And bonus points if you use your intro to invite a conversation about the topic at hand.
Education + Entertainment = Edutainment
Not sure it'll catch on as a catchphrase, but remember that Education + Entertainment = Edutainment, which is compelling, powerful stuff!
Use Videos When Possible
Finally, if images and graphics speak a thousand words, videos speak a million.
Great video content is extremely consumable, shareable, and enjoyable. Not all curated content needs to be a video, but oftentimes the best content includes videos.
On a platform like Facebook, video keeps eyeballs on your brand and brains on the premise of your share. So rather than lose people who click-through to someone else's site, video makes for a great conversation within the context of your brand.
Keep all this in mind and you'll be well on your way to a successful content curation campaign!
Curation Tools Buffer Uses for Content Creation
Wondering what tools Buffer loves and regularly use uses to execute its content curation strategy? Here's a list!
Pocket – Save content for later, and even connect with IFTTT for curated automation magic!
Flipboard – Easy, mobile-friendly way to keep up with the topics you care about.
Feedly – Powerful e-reader to follow your favorite blogs and discover others.
Reddit – Huge variety of aggregated content and comments.
Facebook Pages to Watch – Use the "Pages to Watch" tool to surface great content that relevant brands are sharing!
Nuzzel – Easily see news from your friends.
Buffer (Believe it!) – Social sharing and advanced analytics tool.
Buzzsumo – Find out what content is popular by topic or website.
Twitter Lists – Super overlooked for content discovery. Use List functionality and follow relevant hashtags and see the ideas roll in.
IFTTT – Set up conditional logic to connect the services you love to automate things that make your life easier and more productive!