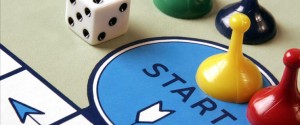 We were honored to be invited to speak about marketing and branding at the Georgia Small Business Development Center's Start Smart Program on October 11.
Though we plan to publish additional posts about building and marketing a new business to help you on your journey, we wanted to start out with a general overview. In part because we don't want to overwhelm you, but also because the most powerful ideas are often the simplest.
People are searching for the the thing you do. If you've done your homework, there should be folks out there with a problem that you solve. It's your job to create an online brand they can find and trust enough to move forward with. That, in a nutshell, is what we call the conversion equation: Find → Validate → Convert, and succeeding depends on effectively building a brand.
Building your brand starts with infrastructure, and then thereafter relies on two ongoing and intertwined core areas: Social Media and Content.
Infrastructure
Websites are an incredibly important, evolving part of your brand. Nimble, proactive, findable, helpful; your website is basically the 24/7 tour guide of the grandeur and wonder that is your business's purpose in the world. A brand is a promise, and every impression counts.
The good news is that there are a number of affordable options to help you get up and running. Sites like Wix and Squarespace have easy to use monthly plans, but we suggest using a WordPress theme so that you really own your site. Additionally, improvements down the line will be a much easier process, since you won't have migration headaches. Here are some popular WordPress theme providers we like:
As your business grows and you're ready to really polish your brand, then you can hire a reputable web design agency to take you to the next level. For now, focus on a theme that fits your brand, and focus on social media and content!
Content
We could talk all day about content, and indeed often do. There are a lot of definitions of content, but to us, it's anything of potential value to customers. The easiest, biggest bang for your buck type of content is blogging. We love blogging because it benefits your business in myriad ways. If you're blogging about what you do, you're doing a few key, awesome things:
Shows Google you deserve web traffic because you know what you're talking about
Shows customers you deserve their business because you know what you're talking about
Creates opportunities to engage and learn from customers, and facilitate sales
Learn more about these 3 reasons to blog:
https://soundboardevent.com/athens-small-business-summit-seo/
https://soundboardevent.com/3-reasons-blogging-gets-you-found-and-why-that-matters/
Think of your own experiences online. What sorts of brands earn your dollars? Likely the ones that answer your questions before you even thought of them, demonstrates expertise, and otherwise establishes a level of trust. How did you even know about that brand to begin with? Content plays a big role in all that!
For more information on writing effective, targeted blog posts, check out our 3 part Better Business Writing series:
http://bitly.com/bundles/perfectpitchconcepts/1
Social Media
Make sure to set up your "Big Three" with a consistent tone and message. You should have Facebook, Twitter, and yes, pleeease, Google+ accounts, complete with a verified business address and lots of friendly customer reviews. All that stuff is great for coming up for searches performed in your area. Also, think about your intended audience. Are they techies and might prefer Google+? Moms who enjoy Pinterest? We'd rather you invest your time and energy in the most promising platform than get spread too thin.
What separates OK social media from the great social media is, you guessed it, content. The goal is to create content that's so good people actually Like and Share it. That's good for your brand, it's good for SEO, and it's good for your bottom line.
For more on effective social media strategies, check out:
https://soundboardevent.com/3-big-reasons-to-integrate-your-blog-with-social-media/
https://soundboardevent.com/an-introduction-to-social-media/
At the end of the day, by starting an integrated content and social media strategy (and never giving up) you'll be well on your way building your brand and taking on the competition!